Confidential LGBTQIAA Help Support Derby Nottingham
LGBTQIAA Private and Safe Space for you
I know you feel scared, anxious and worried. You are probably not sleeping very well and fear being outed.
Your LGBTQIAA Indentity
You are probably just beginning to come to terms with the fact that you are different from many friends, family and colleagues and students. Whilst you may not have a definitive answer yet to your identity, I want you to know that this is very common and absolutely normal.
So it doesn't matter whether you think you might be Gay, Lesbian, Non-binary, asexual, transgender or questioning. There is no race to find out who you are and give it a label. Many people feel more comfortable without having to pigeon-hole themselves with a label. Some who do accept, for example that they may be non-binary, later on may change how they identify themselves to pansexual. This is okay.
As you discover more about yourself, your interests and your likes, you can slowly but surely feel more comfortable for who you are.
Free LGBTQ+ Therapy Consultation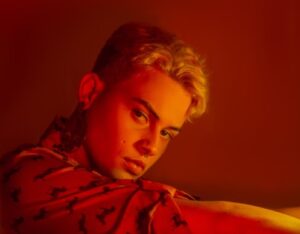 Here at the LGBTQIAA Therapy Practice in Heanor (20 minutes from Derby or Nottingham) you can enjoy privacy and confidentiality. The private therapy practice is discreetly located and there are good transport links.
To find out more you can take advantage of a free initial chat to discover if LGBTQIAA therapy offered at the practice is right for you. If you are a university or college student, then do ask about concessionary fees for any therapy sessions.
Safe Place and Non-Judgemental Space
In this safe space, you can explore without judgement who you are and have help with being your true self rather than feel you have to wear a mask or hide an important part of you from others.
I am Steve Harold, an experienced personal therapist who has had his own LGBTQ+ journey in life. I provide support for anyone who is HIV positive and been a volunteer therapist at the Globe Centre in London and Derbyshire LGBT+ centre in Derby.