Gay, Lesbian, Bisexual, Transgender  LGBT+ Therapist
LGBTQ+ Therapist for when you are you unhappy with your life? Do you feel like you can't be your true self? Well, you are not alone and there is hope for you.
Do You Feel Shame, Guilt, Anger, Depressed?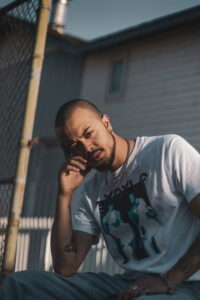 I am Steven Harold, and in my 20 years of practice I have helped many people who are Gay, Lesbian, Bisexual and Transgender. Many LGBTQ+ people are burdened with feelings of shame, anger, sadness and guilt. If you have experienced rejection over a period of time, it's inevitable that you will start to believe that there is something wrong with you. This is the cause of low self esteem, self worth and depression.
Historically, being LGBTQ+ meant you were considered to be deviant and not normal. Until the late 1960's you could be imprisoned for being homosexual. In the 1970's and 1980's there was a culture of abuse, mockery and horrific violence against gay people. Even the police, were bigoted and often played a pivotal role in abuse of LGBTQ+ people in the UK and USA.
Today, in many countries things have become better. However just because there are laws protecting the rights of Lesbian, Gay, Transgender and Bisexual people, it doesn't mean that everyone has changed their attitude. You will have experienced this bigotry and found it hurtful and anxiety provoking.
You Are Perfect As You Are!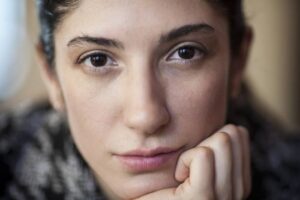 I am here to tell you that there is nothing wrong with you. I want to help you understand that you have every right to live a happy and fulfilling life. Indeed, you have every right to feel proud to be who you truly are.
Unfortunately the wounds of rejection cut deep. The disrespect and negative judgements are difficult to shake off through pure logic alone. This is where therapy can play and positive and effective part in you becoming your authentic self. Feeling stronger, more empowered and ready to take up your true place in the world.
Do You Want to Heal Your Historical Wounds?
Everyone has experienced rejection and harsh treatment at times. However when you know you are Gay, Lesbian, Bisexual, Transgender or Questioning from an early age, those harsh and cutting words and gestures, go very deep. They seem to crush your very identity and all that it means to be you. Some people cope by wearing a mask of acceptability – pretending to someone that they are not. Unfortunately, whilst you might fool others, you can't escape your self. This is another cause of low self worth and ultimately depression.
In my experience of helping Gay Men, Lesbian Women and men and women who are bisexual, there tends to be common life challenges. These typically are :-
Self Acceptance or conversely denial
Low Self Worth and Self Esteem
Coming out
Negative reactions from family, friends, colleagues
Loss of important relationships
Guilt, Shame, Anger,
Depression and suicidal thoughts
Discrimination from employers, service providers
Homophobia – bullying, emotional, psychological and physical abuse
The Impact of Homophobia, Biphobia or Transphobia
Have you reflected on your life choices and how these have affected your life direction. Fearing rejection you may have chosen not to follow your heart and your passions. you may have made life choices to try and fit in. Here are some typical examples of how homophobia may have influenced your life :-
At school you may have dropped out in order to escape the bullying by school mates and teachers. This will have had an immediate and long-term affect on your career and financial status.
You may be estranged from your father, mother or other relative who rejected you once you came out.
You may have had a period of homelessness when you were kicked out of your home for being gay.
You could have chosen a career that your father approved of, rather then become that artist or dancer that was your true passion.
You got married and had kids knowing that you needed to get your intimate needs satisfied elsewhere. You have secrets from your wife/husband and children and fear being found out. Lying to your family you feel depressed and low.
Your religion forbids you from ever admitting your true sexuality. The shame it would bring to you family means you lead a double life.
Unfortunately, making choices that are right for other people, but not right for you just lead to unhappiness. You can become angry, frustrated and bitter. You may suffer from mental instability and physical illness.
Now is the time for You
You have probably looked after everybody else's feelings but your own. Now is the time to start looking after the most important person in your life… that is you.
We will work together to help you release past hurts, angers and stress. We will encourage the real, authentic and beautiful you…. the real you, to emerge and come out. This will be done in a respectful and appropriate way that you feel is right for you.
I promise you will emerge stronger, more empowered and confident to take up your rightful place in your world. So if you are ready to stop being a shadow of yourself and to come into the light just get in touch for a chat with me, Steve Harold.
About Your LGBT+ Therapist

I have experienced and been through much of what is described above. I know the fears, the doubts, the shame and the guilt. I have also come out the other side and lead a very happy and fulfilled life. I want to help you to be able to enjoy the life you deserve too with my Gay Therapy service.
I use a number of brief therapies to achieve this. These include Hypnotherapy, Psychotherapy, NLP,  EFT and EMSRP. I realise that many of these terms will be meaningless to you right now. My main thought in listing them it just to let you know I have the flexibility and adaptability to help you.
I am aware also that you may not necessarily be able to travel to my private Gay Therapy practice here in Derbyshire, UK. I therefore offer LGBTQ+ therapy online, via Skype or Facetime or other online facilities. Just get in touch to let me know your interest and we can chat about what you would like help with and the most convenient way for me to help you.
Email me at info@therapists.lgbt  or telephone 01773 436796 (UK)