LGBT+ Affirmative Therapist Derby, Nottingham, Chesterfield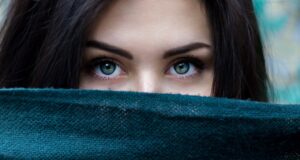 LGBTQ-affirmative therapist in Derby, Nottingham, Chesterfield and looking at a psychotherapist, counsellor or hypnotherapist?
Even in today's UK climate of legal support for gay marriage and LGBTQ+ Hate crime, society can still lag behind in attitudes towards you if you are gay.
Being gay and admitting it to yourself is a big and courageous thing to do. If you are struggling to come to terms with your sexuality I can offer therapy, support and help along the way towards self-acceptance. If you are at Derby, Nottingham university and just admitting you are gay, I can help through you this time.
Affirmative Therapist for LGBTQ+
I am an experienced therapist who uses, psychotherapy, counselling, hypnotherapy and other forms of brief therapy to support you at any stage of being the true you. I know that self-acceptance of being LGBT+ can be mixed with fear, anxiety and worry. in being Gay in Derby, Nottingham, Chesterfield (or other towns near Derbyshire) you might have all sorts of fears about the future. Of course this can also be mixed with excitement too.
There is nothing wrong with you!
It's important know, that at whatever stage you are at in your acceptance of being gay, that there is nothing wrong with you. You are loveable human-being and you have every right to be yourself. In other words you do not have to conform to other people's idea of who you should be or how you should behave. It is several decades now since it was accepted by the menta health professions that being gay is and was never a mental or psychological disorder.
Today, the main challenge in being gay is the response, attitude and treatment from other people. Some of the most challenging relationship issues might be :-
my parents don't accept that I am gay – they think I am going through a phase
my religion (catholic, muslim etc) say it is evil / wrong / a sin and God / Allah will save me if I pray enough
my culture has a threatening anti-gay view
my employer has passed me up for promotion or fired me
my friends abuse / tease / make fun of me being gay
I feel threatened / unsafe where I live

Being LGBT+ and Common Challenges
Being LGBT+ means that not only do you have the usual issues in life but you have extra challenges too. These can be :-
I am married and my wife/husband doesn't know I am gay, lesbian, bisexual, transgender
I am in an LGBT+ monogamous relationship but want it to be an open relationship
I am LGBT+ and worried about "coming out"
I am bisexual, married to a woman but have affairs with men
I am straight but sleep with men
I have been married and had kids and know I am gay or lesbian

I am widowed / divorced from a heterosexual relationship and know I am LGBT+
I am a sex addict / have a sex addiction
I see sex workers / prostitutes and hate myself for it
I fantasize about a straight friend, colleague
I have a fetish that dominates my life
I waste too much time on porn websites, Grindr, Gaydar etc

I am retired and realise I am and have always beem LGBT+
I am LGBT+ but have never done anything about it
and many more
Private Confidential LGBT+ Affirmative Therapy
Be assured that anything we discuss is treated in confidence and will be kept private. Even though you may feel your situation is unique, please know that you will not be the first gay man to be in the place you are in your life. You will get through this difficult and time and can energy stronger and with more confidence to be yourself. You have every right to live a happy, purposeful and fulfilling life.
LGBT+ Affirmative Therapist Derby, Nottingham Chesterfield
I am Steve Harold and I have been through many issues as a Gay man. I know through personal experience that it can be tough for you right now but that you will come through. I would be delighted to play a small role in helping you to flourish and thrive as a Gay man.
I have been in practice for over 20 years and helped many Gay men in my London therapy clinic. My LGBT+ affirmative therapy practice in Heanor, Derbyshire is conveniently central for Derby, Chesterfield, Belper, Matlock and other towns in Derbyshire.
It is also just 20 minutes from Nottingham and Mansfield and other towns in Nottinghamshire, South Yorkshire and Staffordshire.
Can't get to the practice?
We can have LGBT+ affirmative therapy sessions online using Skype, Facetime, zoom or other internet video calls.
LGBTQ+ Affirmative Therapy – What will happen next ?
Contact me via email info@therapists.lgbt  or telephone 01773 436796 to book an appointment
Enjoy a free intial consultation (30 minutes)
Book your first therapy session
Feel stronger and more confident in taking action
Get on with living and loving yourself and your life